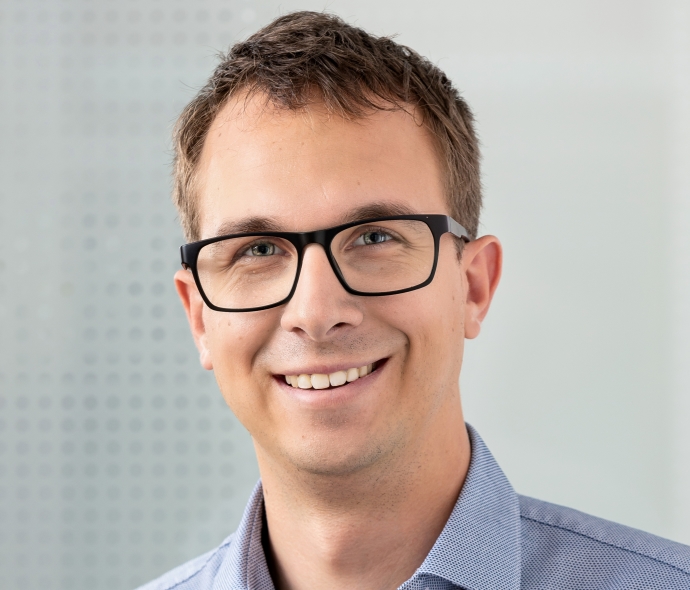 Nejc Krašovec, who has been a technology enthusiast since childhood, has a strong life motto: 'if you never try, you'll never know'. Having the courage to research and gain real life experience has remained his guiding principle till now, as he occupies the role of manager of geospatial informatics at LGB.
He says that technology is his playground. His interest in technological innovation and understanding of its business potential is inspiring (and contagious). With it, he inspires his coworkers and customers by helping them improve their working processes through innovative solutions.
Nejc dedicated his career path to geodesy and geoinformatics. He got his first professional work experience while studying geodesy, when he joined LGB's team as an assistant engineer in the field of engineering geodesy. His interest became increasingly more focused on the development of software in the field of geoinformatics.
Nejc continued his career path at the Swiss company Leica Geosystems, where he worked from 2016 to 2020. His time working and living in Switzerland solidified his awareness of the high quality of Slovenian knowledge. He participated in developing progressive solutions for precise satellite positioning in automobile, construction, and farm industries. This type of work shaped him into an architect of new ideas and developer of new solutions.
With his comprehensive knowledge and multiple competencies from the field of geoinformatics, Nejc returned to Slovenia in 2020 and rejoined LGB as a manager of the geospatial informatics department.
Today Nejc is an expert with extensive technical knowledge, which he combines with innovativeness and instinct for the benefit of the customer. He also leads his team on a path of becoming creators of new solutions, software developers, and experts in acquiring and maintaining quality spatial data, which can be used for spatial analysis. This allows customers to interpret and understand the space better and make business decisions easier. With the introduction of new digital technologies and the perspective outside of existing frames, Nejc tend to achieve easier and faster solutions of higher quality.
Nejc is striving to cultivate open and honest relationships between coworkers, team collaboration and positive working atmosphere. He is constantly bringing new experts to complement his team and encourages circulation of new knowledge. With a fresh wind and successful approach to solve assignments, he is gaining the respect and trust of his coworkers, as well as customers. His accomplishments are aided by his personality traits, such as communicativeness, connectedness, responsibility, and self-criticism.
His vigorous and inquisitive character does not let him rest even in his spare time. He enjoys adventurous activities with his partner, from cycling, alpinism, sailing to backpacking – in which he will soon gladly involve his little firstborn.