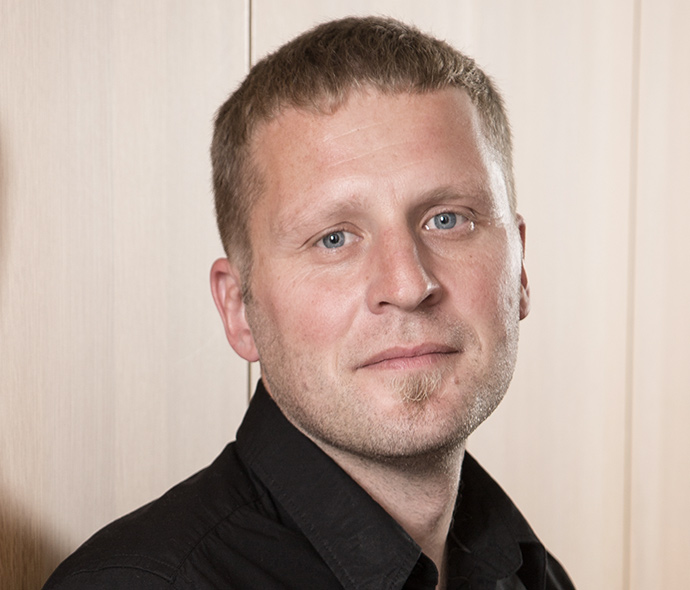 Tomaž says for himself that rather than problems, he focuses on their solutions, and he expects a similar view from his colleagues. He likes the challenges, as they are an opportunity for progress, both professional and personal. As a head of the real estate recording department at LGB, he is not missing the challenges. Moreover, they motivate him to extract the best potentials from his team. He is therefore proud to be able to coordinate and lead a capable and professional team of geodetic experts.
Tomaž joined LGB in 2008, with five years of experience in real estate registration. After graduating from the at the Faculty of Civil and Geodetic Engineering in 2003, his first professional challenges were services from the field of land cadastre, building cadastre, public economic Infrastructure cadaster, and engineering geodesy. In 2006, he also acquired the title of an authorized geodetic expert, confirming his expertise in this profession.
Today, Tomaž is a frontman in the LGB, both for colleagues in his department and clients. He is responsible for the entire course of projects and monitoring of public tenders - from the first contact with the client to the performance and completion of the service. He is solid professional support for his colleagues. As the head of the department, he expects professionalism, proactivity, and commitment, while at the same time he is giving a lot of attention to relaxation, collegiality and good relations between colleagues. They appreciate his frank and direct relationship, as he always finds the right word at the right time, although he is not losing a lot of words. They also emphasize his lucid sense of humor, which is welcome in some serious situations. Pushed and cooperative, because he is easy to adapt and quickly reach common agreements, he is a good connection of his department with other services in the company.
Tomaž is an active geodetic expert also outside the service, especially within the Slovenian Chamber of Engineers (IZS). From 2012, he has been there a member of the board of directors of the geodetic section, a member of the IZS Assembly and a member of the Geodetic Legislation Group.
In addition to enthusiasm for geodesy, Tomaž is also a fan of contemporary music. All his family loves to listen to rock and jazz, and especially enjoy the concerts of the Sarajevo group Dubioza kolektiv. Most of the free time Tomaž spends with his family, loves playing football with his children or takes them to family trips. But his special love is the puppy Tiba, who is responsible for Tomaž's relaxation on long walks.